The Easiest Way To Scrape and Extract eCommerce Website Data
AnyPicker is an easy and powerful web scraper for eCommerce & Retail
Extract eCommerce Data with Ease
Scrape and Monitor data from any eCommerce platform such as Shopify,Amazon, Etsy, eBay, and Walmart without Coding
ECommerce Industry Landscape changes constantly. Get real-time market insights by using AnyPicker to scrape and download market segment data to stay ahead of your competitions.
Anypicker can scrape thousands of product's pricing information in a matter of minutes. It helps you to keep an eye on how much your competition is charging and be always in the know.
Configure AnyPicker to extract customer reviews and feedbacks from any website or platform such as Amazon and eBay into excel. Stay on top of customer feedback and react quickly.
Scrape detailed product specifications and listing contents of best-selling products to analyze for common and unique keywords.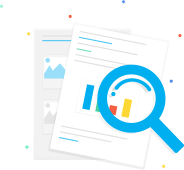 Start Scraping Data Now