1 – Choose The Data You Want To Extract On Target Page
For example, if you want to extract the product image URL, title, price, review counts, and description.
Launch AnyPicker, Go to Step 2: Define Extract Rules
Click the image, then click the title, price, then review count in the sequence you would like anypicker to extract
The target data field will be highlighted in grey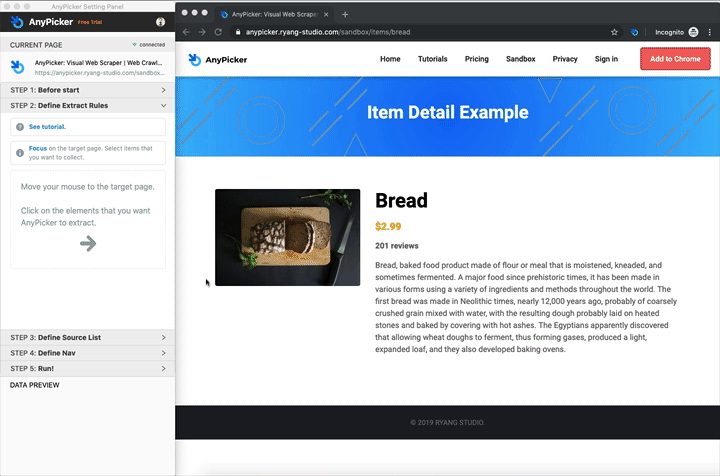 Remember that each item we selected will generate a rule of defining a column in the result excel.
2 – Remove Unwanted Data Field
If unwanted data field is included, simply click the "-" button to remove them from the extraction rules page.
3 – Rename Data Field
By default, each data filed will be given generic names like "field-1", "field-2". You can click on the name and change it according to your needs. This filed name will be used as the column name once the data results are generated.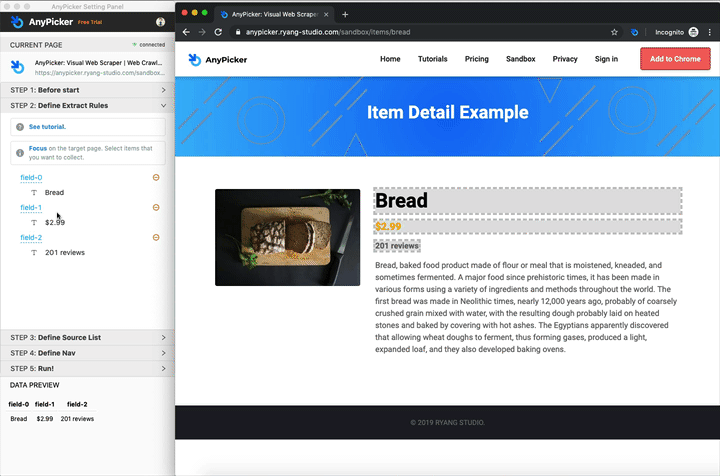 This concludes the extraction rule setup, you can move forward to define the source list in the next post.